There are so many sportswear brands out there that claim the same thing: our fabrics are superior because they wick sweat the best, and they're stretchy and light! So when lululemon came up with all their various new lines, sceptical us at The Wellness Insider asked blatantly: "What makes your fabrics different from other brands?"
lululemon's innovation philosophy is The Science of Feel. It's the lens through which they design their products, and grounded in the truth that when you feel your best, you perform your best. As such, many of lululemon's products are created from fabrics that are proprietary to the brand. Their fabric innovation process is guided by guest and ambassador insights. By applying years of rigorous testing, they engineer sensations by coupling their proprietary performance fabrics with innovative construction techniques to design for the body-in-motion. For example, their SenseKnit fabric technology went through 7 rounds of testing over 4 years to deliver a pinnacle run kit for men and women.
More than sweat-wicking and four-way stretch, the products are developed with touch, temperature, and movement in mind, to unlock new sensations and give guests choices in how they want to feel – both in sport and in their everyday lives.
Trying out the sports bra
In our usual modus operandi, we asked to try one of their sports bra because a good sports bra is very important – whether you're jogging or doing yoga. What we tried on was the Invigorate Bra, which is meant for mid-intensity activities. The fabric is supposedly designed to give runners the added performance needed as it has a smooth and cool hand-feel and a more compressive sensation that lets the wearer feel both supported and fast.
It most certainly delivered on the cool hand-feel and reminded me a lot like a thicker version of TENCEL. Upon wearing it, I must say that what I liked about it the most was how easy it was to stretch it to wear, without feeling like you're going to overstretch the bottom elastic band or have to be a contortionist while putting it on or taking it off. Could this be what they meant by their four-way stretch technology?
Nonetheless, the performance of a sports bra is still of utmost importance. And to put it to the test, I wore my lululemon Invigorate Bra to my Zumba class. With all the aerobic movements and tons of sweat, I must say that I was very impressed that I didn't once feel like my girls were bouncing too vigorously while still feeling a snug (but not tight) support. Post-workout, the wicking plus the mesh panel really helped me cool down.
With prices starting at S$64, it is worth the price and I can definitely see myself investing in a few more sets for my workouts! I do highly recommend trying a set from lululemon if you're currently looking for a new sports bra.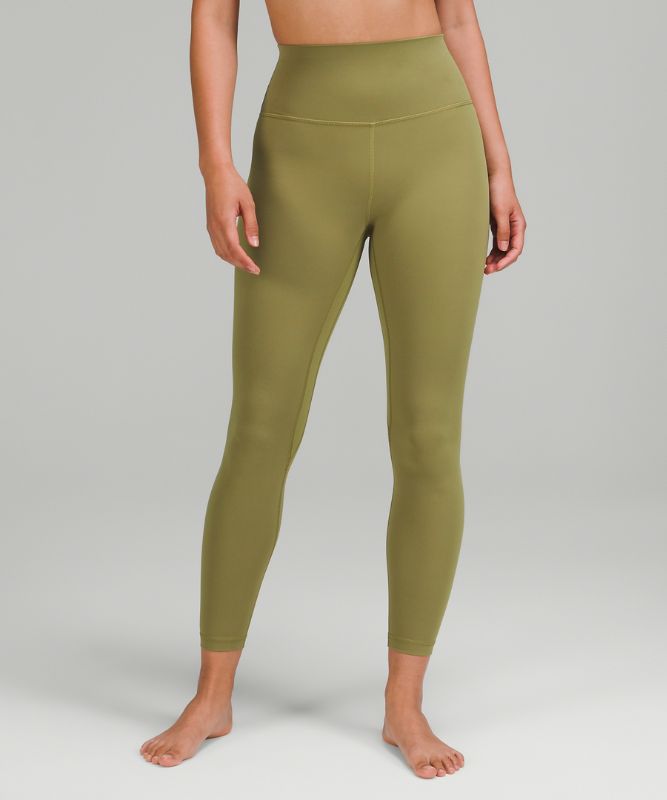 Trying out the leggings
lululemon finally came out with an Asian fit for their Align™ High-Rise Pants, which I was thrilled because I'm a bit tired of having bunching of my yoga leggings at the ankles. But I think I'm really too short (haha) because I still experienced a bit of bunching with my pair of lululemon Align! It's all good because besides length, it really is more about the comfort, wicking and stretching of the leggings.
These leggings were made with the Nulu™ fabric, which was introduced in 2015 and was specifically engineered for yoga enthusiasts to feel unrestricted, light and free during their yoga practice. The fabric does feel very buttery soft, but is less cool-to-the-touch when compared to the Luxtreme. I have that exact shade of green leggings as seen in the photo…and I highly recommend choosing another colour.
It is claimed to be very light and honestly, I don't feel much difference between the lululemon leggings and my other brands of leggings in terms of weight. But in terms of stretching, I liked how the waistband of my Align leggings did not really slip downwards towards the hips when transitioning between positions during yoga. In terms of wicking, it was comparable to my other pairs of leggings. Even after a hot yoga session.
Prices of these leggings start from S$136 though. Thus, while I appreciate the softness and stretch, the high price of these leggings do make me reconsider whether I'd buy a few more pairs to add to my wardrobe.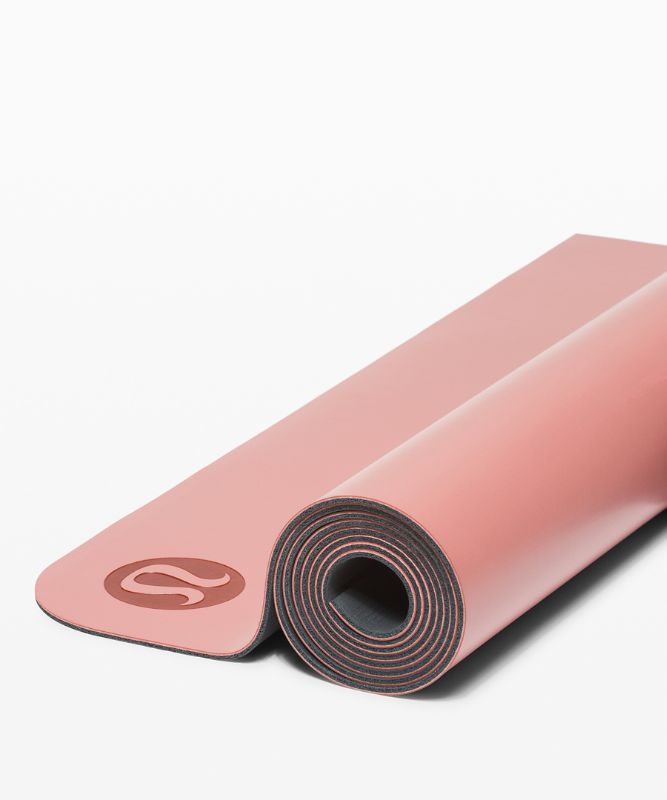 Trying out the reversible yoga mat
I was very curious about lululemon's reversible yoga mat that is only 3mm thick as it seems thin enough and light enough to be a travel yoga mat. It has a polyurethane top layer to absorb moisture for better grip, with a natural rubber base for cushioning and it has an antimicrobial additive to prevent mould and mildew.
It wasn't as light as I thought it would be but I think it is still light enough to be a travel yoga mat. I was very impressed with the grip! Even with one of the most popular yoga mat brands, I do find the grip to be a bit lacking at times, even during not so sweaty practices. But for lululemon's yoga mat, my palms felt very secure and there was no slippage.
After a practice session, I sprayed some antibacterial yoga mat cleaner onto it and again, was very surprised that the moisture was absorbed by the top layer very quickly.
So bye bye old yoga mat and hello lululemon! Now…my main wish is that lululemon sells their yoga mats in a bundle that includes the block and strap!
On a side note, I'm loving the inclusivity and body positivity of lululemon in terms of their product photos. Besides the usual athletic models, you can see plus-sized models decked out in a range of their collection so you know that their products are also made for all sizes!
For more information or to shop the products, do head to their website www.lululemon.com.
---
Images: lululemon