Do you have oily scalp but dry ends? And as a result, you may also have dandruff or itchy scalp as well as a frizzy mane, which is hard to tame. If you've been putting up with all of that, fret not as we tell you the hair care regime that will help to alleviate your woes and restore your crowning glory.
Yes, you do need to treat your hair care the same way you treat your skincare. After all, your scalp is also made of skin. So we are giving you the best advice from what we've learnt after speaking to a few hairstylists as well as from experience.
Use a few shampoos
Day 1: Use a shampoo for oily scalp that cleanses well
Day 2: Use a moisturising shampoo
In between: Use dry shampoo (optional) if your scalp gets too oily towards the end of the day
When one has an oily scalp, it seems like the natural instinct to get a shampoo that simply reads "For Oily Scalp" and that's it. However, while most shampoos that target oily scalps are great at cleansing and removing excess oil, it will not prevent your scalp from producing more oil.
Similar to the skin on your face, your scalp is producing oil to trap in moisture while also moisturising your hair. But if you're actively removing the oil but not adding moisture to your scalp, the skin on your scalp is just going to produce more oil in order to keep your hair follicles and scalp moisturised. So by only using a shampoo that's for oily scalp, you will find yourself with a relatively clean scalp but it will cause the ends of your hair to be dry and frizzy. And this hairy situation will seem to get worse with time.
That is why you will need to alternate your days of shampoo! Use the cleansing shampoo one day and a moisturising one the next. However, when choosing a moisturising shampoo, please do not choose one that is for dry hair as that would add too much oil to your scalp and may clog your hair follicles.
Instead, use a shampoo such as Marc Anthony's Maximum Moisture Hydra Lock Moisture Recharge Shampoo (S$17.90). It is lightweight and has micro-pearls filled with Jojoba Oil and Quinoa Protein that give your hair the moisture while helping to strengthen and protect your hair with each wash. What we love about it is that it is great even for the finest hair!
Use a lightweight conditioner daily
While we're not fans of rinse-off conditioners as they tend to be a bit too oily and may cause backne, you may want to still go ahead and use one especially if you have very dry and frizzy ends. Nonetheless, in order to prevent an oilier scalp, we recommend something that is lightweight, just like Marc Anthony's Maximum Moisture Hydra Lock Moisture Recharge Conditioner (S$17.90). Similar to the shampoo, it delivers on the moisture and protection without feeling as if you've swathed your hair in oil. We love the foamy consistency as well and after a week's usage, no backne observed!
Nevertheless, we still prefer leave-in conditioners as they tend to have a more even distribution of moisture and some are also pretty good at detangling (a lifesaver for those of us with long hair), such as OUAI which also helps to control the frizz while still being lightweight. An anti-frizz leave-in conditioner spray that we also love is Kerastase's Fluidissime Anti Frizz (US$37), which has a relatively long-lasting effect.
If you need an extra moisture boost in your hair in the middle of the day, very much like a face mist, you might want to consider the Instant Moisture Recharge Hair Mist (S$18.90) by Marc Anthony. It is formulated with Silk Protein to instantly penetrate the hair, while Quinoa Protein locks in the moisture to give an all-day shine.
Part of the magic lies in the spray's actuator, which is specially designed to create the softest, lightest micro-mist for consistent, even and lightweight distribution. We did notice a visible shine in our locks after using this hair mist, which also smells great!
Use a hair mask once a week
Again, this may seem a bit counter-intuitive if you have an oily scalp or fine hair but think of this treatment as a huge boost of moisture, which will then signal your scalp to produce just a wee bit less oil because your hair is well moisturised. This is a lot like how you'd use a facemask at least once a week to keep your skin nice and supple, so the same goes for your hair care regime.
Regardless whether you have 5 minutes, 15 or more, you need to do a hair mask once a week to combat either hair facing dry winter air or hair that's recovering from being under the sun. Choose a hairmask that will go deep to penetrate every strand and nourish your hair. We quite like Marc Anthony Maximum Moisture Hydra Shots Moisture Recharge Conditioning Treatment (S$4.90 per pack) as it has ingredients such as Avocado Oil, Grapeseed Oil and Quinoa Protein that hydrate and nourish at the same time. Moreover, it is ideal for all hair types.
Similar to the hair conditioner, do not apply the mask on your scalp as you do not want to clog up your hair follicles.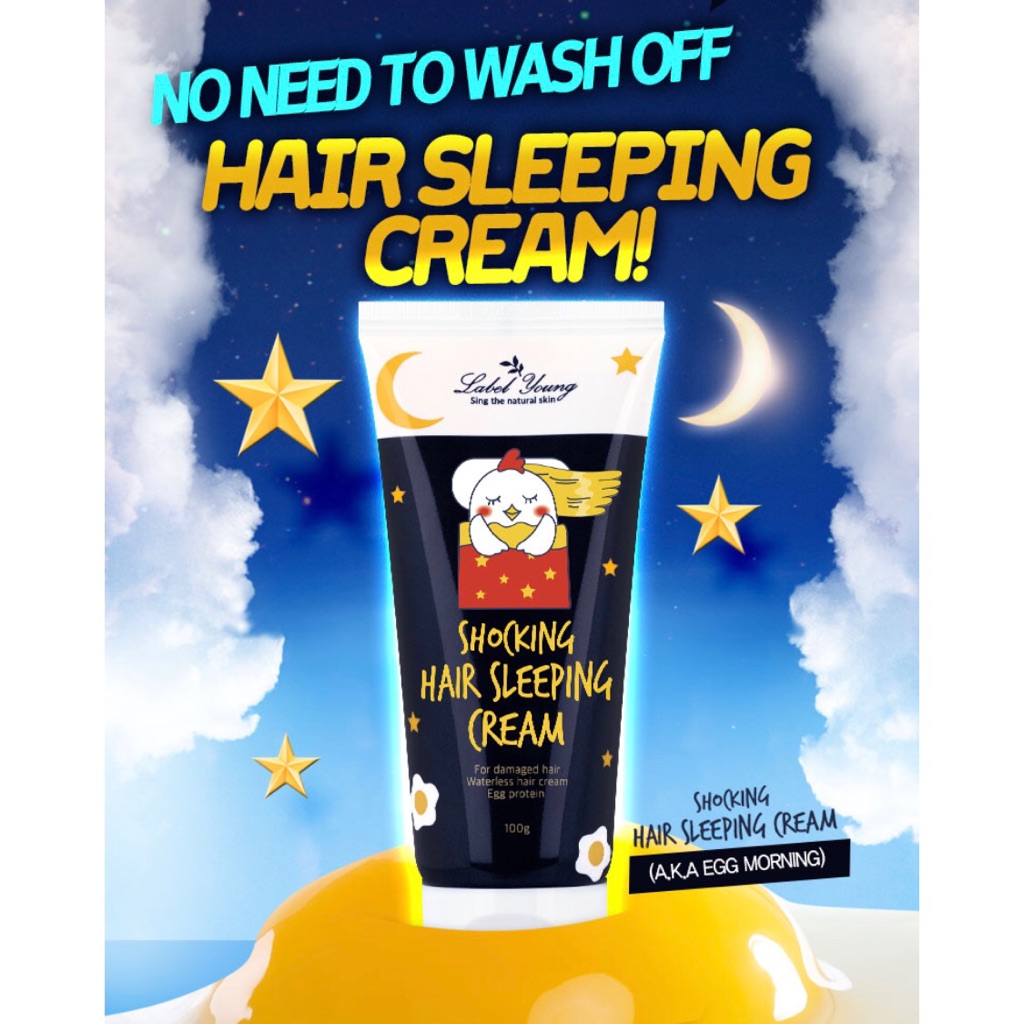 If you have straight hair, you might want to try this Shocking Hair Sleeping Cream from Korea that you need not rinse off till the next day! Using egg protein as it's base, it does not transfer any residue onto your pillow and the best part is that it lessens the amount of tangling that happens when you sleep. Excellent in lessening the frizz as well.
Any other issues
If this hair care regime doesn't seem to help and you're still experiencing itchy scalp and even possibly, hair loss, please do consult a doctor as there may be underlying medical conditions.
All Marc Anthony products listed here can be purchased at Watsons and www.marcanthony.com.sg.
---
Images: Envato, Kerastase, Marc Anthony, OUAI and Shopee